Welcome to
Geoff's Tree Lopping –
Tree Services & Stump Grinding Hervey Bay
Locally owned and operated business,
in service for the last 15 years.
Welcome to
Geoff's Tree
Lopping
Tree Stump Grinding Hervey Bay QLD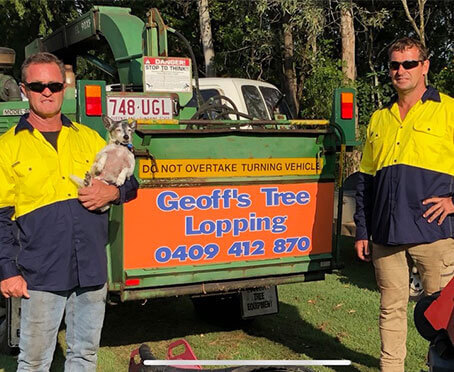 Geoff from the start has been more concerned about providing a professional service, than the need of making a quick buck.
He is interested in providing the locals a more personal experience for his domestic and commercial clients. Which even starts with the naming of the business. Putting customers on a first name basis from the time they call, & it is Geoff that will take and answer that call.
He has sacrificed growing the local business, by maintaining a small experienced crew of tree care specialists. So they can provide professional tree removal stump grinding services and greater customer satisfaction.
Geoff has focused his local business from the start on residential customers. Where the attention to detail is more greatly appreciated. Which in turn offered a greater job satisfaction for the crew.
As a leading vegetation management company, Geoff's Tree Lopping services specialise in working in confined & restrictive spaces, where their skills come to the fore, fully insured and 15 Years experience in all sorts of maintenance for trees in the Fraser Coast Area. Which means we offer and provide a fantastic & professional budget tree service to all residential customers.
All tree care services and maintenance of trees are taken care of, the site is left clear, clean & your garden will not be destroyed.
We take pride in the budget tree service and efficient emergency tree removal we provide. From the first cut to the last part of the clean up process, we do a professional job in tree care.
We offer qualified, personal, experienced tree services, give us a call and we will give you free quotes with no obligation.
Geoff's Tree Lopping
Is a locally owned & Operated 
Company, based in Hervey Bay
and been servicing Hervey Bay, 
Fraser Coast and it's surrounds 
for the last 15 years.
Open 7 Days A Week
Feel Free to Call Us To Discuss Your Needs,
So We Can Discuss Your Personal Needs.
Accepts EFTPOS and Credit Cards!
Why Geoff's Tree Lopping
Owner operated, 15 Years in the Fraser Coast Area
17 metre Boom Lift cherry picker
Experienced Climber and Tree Arborists Services
Stump Grinding, Stump Removal, Trimming, Crown Lifting,
Wood Chipping, Vegetation Management and all Tree Services
Specialising in Residential Work
Owner on Site
We Provide Correct Cutting Technique
Fully Insured
Emergency Services
Not Satisfied Until You Are
No Job Too Small
No Job Too Difficult
Caring For Wildlife That May Be Encountered In Trees Are Extremely Important To Us, & We Are Certificated For Correct Handling.
Site Left Clean
Competitive Pricing
Fully Qualified Prompt Services
The Highest Standards of Service & Care for Your Garden
No Obligation Free Quotes
Wildlife
Geoff has had a love of animals his whole life. So caring for wildlife is one of the utmost importance to him and his team of arborists.
He and his team of arborists have fully undergone specialist training for dealing with & relocating wildlife that may be encountered in trees.
Geoff has received a Certificate Of Appreciation, For The Care And Aid Given To Hervey Bay Wildlife And Environment, from the South Burnett Wildlife Group. And has appeared on the local news for his efforts.
So if he and his team are unfortunate enough to encounter wildlife in the process of work undertaken, may it be tree removal, tree stump removal, tree trimming, tree grinding, wood chipping, emergency tree services, and all tree maintenance services, rest assured he will take good care and do every possible effort to minimise stress to the animals concerned.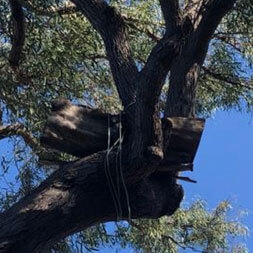 Brushtail in a New Home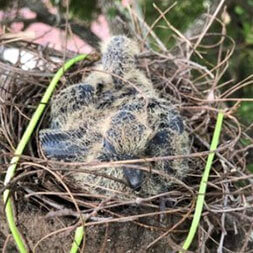 Baby Birds Relocated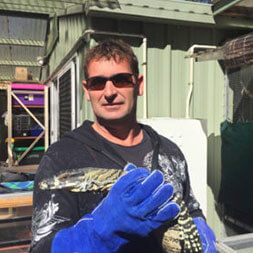 Brad's Got A Goanna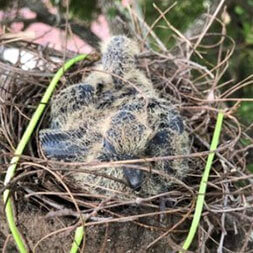 Baby Birds Relocated